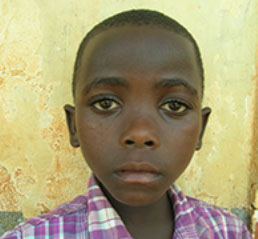 Alice is an adorable and brilliant 11 year old who currently attends a deaf school. She was born mute because her mother contracted rubella, a contagious viral disease causing fetal complications, during early pregnancy.
She lives with her older siblings and her grandmother, who struggles to send them all to school. Often times in impoverished villages, such as the one Alice lives in, children who are deaf or have another learning disability rarely receive an education. Gratefully, she has received funding to go to school up to this point. She absolutely loves the boarding school where she is enrolled and is the best in her class. To continue attending however, she needs your support.
To sponsor Grace, donate on GlobalGiving and then fill out this form.
Click sponsor a child to return to sponsor a child page.