Testimonials from Community Members
Mountains of Hope is giving me the most rewarding life experience. I am their contact chairperson in my community. I have learned to have a heart of volunteerism. I have also got to learn more people in my community as I do the mobilization job for trainings, and I do this not expecting a paycheck at the end of the day. Since I started volunteering with Mountains of Hope as a chairperson in my village, everyone wants me to be chairperson in their meetings. With the leadership training I got from Mountains of Hope, I now chair church meetings, village meetings and many more association meetings.  I will tell everyone I encounter about how much my involvement with Mountains of Hope changed my life. I have also benefited from many remarkable trainings like sanitary pad making, teenage pregnancies trainings, nutrition trainings and many more.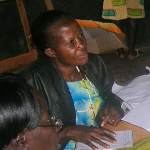 Josephine Sekaluvu
I was sponsored by Mountains of Hope, which helped me to continue with my studies at Makerere University in the Nsamizi Training Institute of Social Development. My BA in Social Development required a 10 week fieldwork practical between year 1 and year 2. James offered me an internship working with his staff on field trainings, registering vulnerable children into the MoH database, and helping with office work.  I acquired skills, like making sanitary pads, which I can employ to people in communities in the future. I want to encourage the whole community to be supportive, especially fathers who may not fully understand menstruation. I have enjoyed working with Mountains of Hope because it is near my home and I am able to volunteer with communities I know personally. Mountains of Hope helped me to improve my computer skills while still pursuing my education.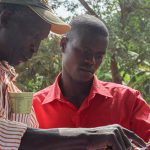 Joseph Lukwago
In the summer of 2009, I traveled to Mpigi, Uganda to serve in the Mountains of Hope Orphanage run by James Malinga. The orphanage is home to twelve children who were rescued from adverse conditions. The children now have a safe place to live and learn. The orphanage owned a building, but the government forced them to move. They were unable to purchase a new building, as they received no compensation for the old one. They currently rent a building, and all incoming funds go toward the rent. I was heartbroken by this and experienced firsthand how little food they were given. I also experienced how a small amount of money goes a long way. I was blessed with the opportunity to live with these children, see their work ethic, drive, and most of all, their faith. The children believe that their future can be better. I would like to thank James Malinga, the founder and director of the Mountains of Hope Orphanage. Without his heart and desire to rescue orphans in Uganda, none of this would be possible.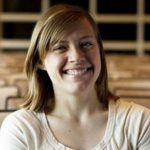 Liz Abfall