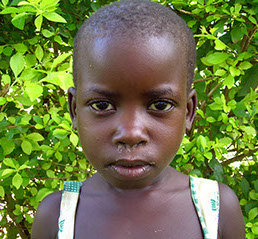 Gertrude is a sweet 8 year old who loves coloring in school, playing ball games with friends, and eating the fish her mother prepares. She lives with her mother, a single parent, in an impoverished village in Uganda and is struggling to pay school fees.
To sponsor Grace, donate on GlobalGiving and then fill out this form.
Click sponsor a child  to return to sponsor a child  page.