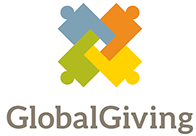 GlobalGiving is a 501(c)3 charity fundraising web site that gives social entrepreneurs and non-profits from anywhere in the world a chance to raise the money that they need to improve their communities. Organizations undergo a thorough vetting process for legitimacy and legality. Mountains of Hope uses this platform to securely fundraise for our various projects.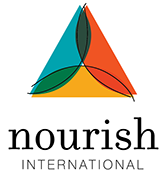 Nourish-UNC is a student organization at the University of North Carolina at Chapel Hill that engages in mutually beneficial partnerships in pursuit of a socially and economically just world. Nourish partners with community-based non-profit organizations around the world to invest in sustainable development projects. For 10 weeks in 2016, Nourish sent four interns to work with Mountains of Hope and provided funding to support teaching communities how to make reusable sanitary pads. Nourish International, the overarching organization, is a 501(c)3 nonprofit and has branches at 64 university campuses in the United States and Canada

This organization works to prevent and treat HIV/AIDS. Their holistic approach focuses on the physical, social, spiritual and emotional wellbeing of their clients. Mountains of Hope is partnering with Mildmay Uganda to organize educational trainings about HIV/AIDS prevention and awareness.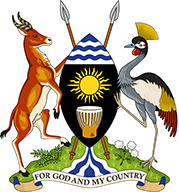 This forum ensures the legitimacy and legality of its members. Our subscription links us to other NGOs in the area, allowing for free communication between organizations working in similar sectors.about HIV/AIDS prevention and awareness.
MPIGI DISTRICT LOCAL GOVERNMENT
When we have a training in the community, we use members of the local government to help train communities about pertinent issues. This relationship also gives us insight into emerging issues within the communities better known by the government officials.
LITTLE DRESSES FOR AFRICA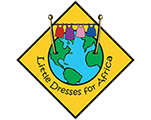 Little Dresses for Africa formerly provided dresses for the children in the orphanage upon which Mountains of Hope is founded. This organization sends dresses made from pillowcases to vulnerable children in Africa. Volunteers around the world sew dresses using simple patterns.