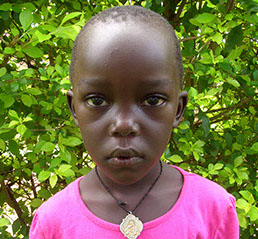 Michelle is an adorable 7 year old and pre-primary student. She loves counting and coloring in school, playing with dolls with friends, and eating bananas! She lost both of her parents and grandmother so she lives with her grandfather. With your support, her grandfather can continue sending her to school and supporting her as she grows.
To sponsor Michele, donate on GlobalGiving and then fill out this form.
Click sponsor a child  to return to sponsor a child  page.